Pain Insight - The Path to Recovery
14dec1:00 pm5:00 pmPain Insight - The Path to Recovery
Event Details

In this dynamic event, Dr. Matt McClanahan and Tyler Orr will help you understand pain in a way you've never understood it before.

– Expectations:
– Attendees can expect to get unbiased information in the hopes of facilitating a different paradigm for understanding and experiencing their pain.

– This will be a largely didactic session, w/ mutlimedia powerpoint presentation.

– There will be experiential components including small groups, gentle movement, self-reflection, etc.
– We will have a couple of short breaks to move/stretch and ask questions
– Attendees will leave w/ numerous resources, handouts, and direction for how to further learn and integrate this into their own lives.
– Objectives:
– Learn common misconceptions of pain.

– Gain understanding on what the latest in neuroscience research says about what causes and perpetuates this experience.

– Be able to understand the process of neurosomatic sensitization

– Learn how stress and other life circumstances, in past, present, and personality, significantly contribute to this situation.

– Learn lifestyle factors and practices that can sensitize and desensitize the system.
– Audience:
– Anyone, ages 16-110 who has had persistent pain of ANY kind (or other associated conditions, such as anxiety, fatigue, headaches, depression, insomnia, IBS, IC, multiple chemical sensitivities, etc).

– People who have tried numerous other modalities or lifestyle changes but are still suffering and are motivated to know what they can do.

– People who are engaged enough in their health journey to learn why they, or close family/friends, have not improved.

– Professionals who are interested in a basic understanding of pain neuroscience
About the Educators:
Tyler Orr is a Licensed Professional Counselor (LPC/MHSP), National Certified Counselor (NCC), EMDRIA-approved consultant, and professional trainer who teaches EMDR basic trainings for the
Personal Transformation Institute
, as well as advanced trainings on chronic pain and illness. He offers an interactive, here-and-now, body-centered approach to teaching, consulting, and counseling that integrates mindfulness, nonduality, 
somatic and attachment focused EMDR
, and somatic therapy techniques. Tyler is the owner of the
Chattanooga Center for Mind-Body Therapy
in Chattanooga, Tennessee, co-founder of the
Insight Pain Institute
, and creator of Neurosomatic EMDR Therapy for Chronic Pain and Illness.
more
Time

(Saturday) 1:00 pm - 5:00 pm
Location

The Wellness Corner at Nutrition World

6209 Lee Hwy
Ticket Section Title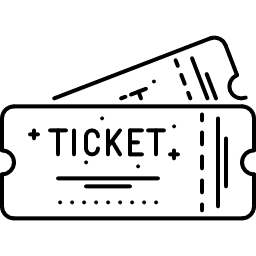 Cancelled
Tickets are not available for sale any more for this event!